title and escrow services
Locally owned and operated, we've been serving Wahkiakum County's title and escrow needs for over 100 years.
Services
We provide a range of title and escrow services for all types of properties and transactions.
Customer Service
Property profiles, including tax printouts, maps and vesting deeds
Title Insurance
Preliminary title commitments and policies for Owner's and Lender's insurance coverage
Litigation and foreclosure guarantees
Limited liability reports
Escrow
Residential and commercial closings
1031 Exchanges
Courtesy signings
What is Title Insurance
Title Insurance is a means of protecting yourself from financial loss in the event that problems develop regarding the rights to ownership of your property.  There may be hidden title defects that even the most careful title search will not reveal.  Your Title Insurance policy is designed to protect you from those defects that existed prior to the issue date of your policy.  In addition to protection from financial loss, Title Insurance pays the cost of defending against any covered claim.
For more information about how Title Insurance protects you, feel free to contact us!
a word on security
Wire transfer scams involving real estate transaction are increasing. Cyber criminals work hard to try to intercept wire transfers. Please confirm all transactions before sending funds.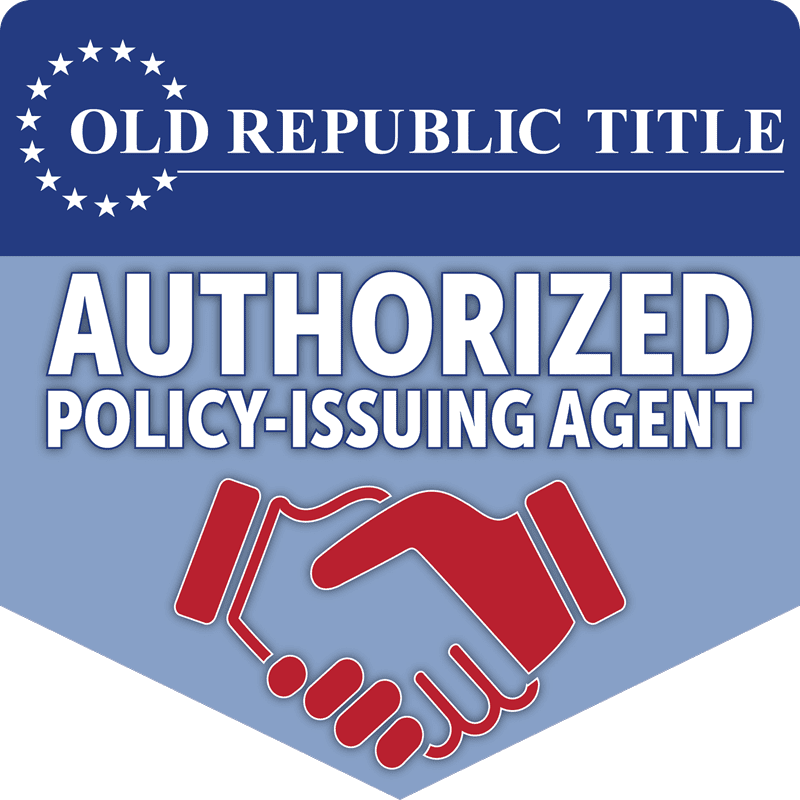 Protection of the customer and the consumer and the integrity and security of mortgage and real estate settlements is of utmost concern to Old Republic National Title Insurance Company ("Old Republic Title"). As such our independent Old Republic Title policy-issuing agent ("agent"), relationships are founded and sustained on high standards of ethics, integrity, quality and sound business principles which can minimize risk.
Contact Us
Feel free to send us a message using this form or our email address posted above. Please be aware that email is not a secure method of communication and any confidential content should NOT be sent using this form or any email format.